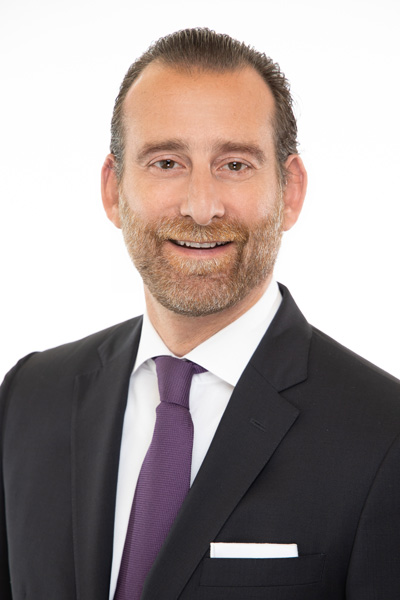 What led you to Heritage Financial?
At the time when the group was formed in 1999, it made sense to me at that point to be part of a group versus being solo. The synergy of being in a group is much better from my career perspective for a variety of reasons and that has been so true of HFC. The growth of an advisor inside a group is significantly greater than alone.
What's the most rewarding aspect of your job/financial services industry?
By far the most rewarding part of what I do is helping families achieve all their goals and guiding them year to year towards those goals. Seeing the direct impact that I make on their lives is very rewarding.
What would you say your favorite part about working with Heritage would be?
I think without a doubt its all the people that are a part of the group. I look at HFC as a family and a group of very talented staff and advisors that work hard together and collaborate to enhance all our skills and expertise, but also that have fun together. This is a very unique company and I think that is a big part of the Heritage story. 
What does "Work hard. Play hard. Make a difference" mean to you?
I think this motto is exactly what HFC is; when we are in the office, this is a place that is laser focused on our clients and doing the very best for them. We do things together outside of the office and try and have fun through events during the year (pre-COVID) and we make a difference in our community through our various charitable engagements and also in the lives of our clients.
What would you say differentiates Heritage from other firms?
I think as discussed, we are a group that integrates and collaborates as a group. We are all striving to help each other and always around to share concepts and ideas. Everyone at the firm is here to help anyone in any way we can and that I can assure you is not the typical culture in our field.
Can you tell us one thing about yourself that might surprise your co-workers/clients?
I was born in Beirut, Lebanon and fled during the Civil War that broke out there. Like all Civil Wars, it turned very quickly and we fled in a personal-armored vehicle from our home to the airport and flew to London. We literally walked out of our home and left everything behind as various militias were targeting foreigners in the Christian portion of the city. Thankfully, I have little recollection, but my parents shared it was a frightening time.
How have you adjusted to teleworking?
I think Zoom has been a significant form of communicating with my clients and it has been seamless.
It made working from home very easy and was embraced by clients during COVID. Being able to see each other makes a huge difference and I know this is the future in our field versus conference calls. Nothing can replace in person meetings but going forward this will become an acceptable form of meeting and very efficient for the advisor in many ways. I see a rotation back to the office now but Zoom and other platforms like Zoom will continue to thrive long term.

What are your hobbies outside of the office?
I really enjoy playing golf (when I can), tennis, running, reading, traveling and in the summer time on the beach.
Lessons from the impact of COVID?
I think the main impact from COVID on our business and across other industries is the ability to use Zoom or other platforms and forcing all ages to engage in that technology because they had too. I also think the shift to DocuSign is significant because of COVID and will help streamline and improve the client experience to get business completed faster and more efficiently. Privately, I think it has allowed advisors a certain comfort level to work remotely and be able to have more balance in their lives as well, which I know for COVID has been a big positive.
CRN-3542252-040921
307 International Circle, Suite 390 Hunt Valley, MD 21030