The Advantage of a Fresh Perspective
When you work with us,
you'll notice a difference.
We approach the financial marketplace with a fresh perspective, identifying opportunities and solutions that are innovative and effective. You'll see from the start that our priority is you, and that our approach reflects that.
Here's what sets us apart.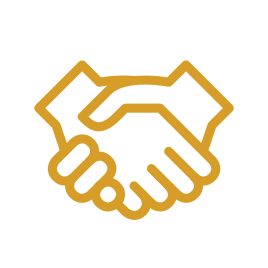 We get to know you.
We start by getting to know you and what you want to accomplish. We meet throughout the year to ensure that your financial plan is aligned with your current lifestyle, as well as any relevant changes to legislations.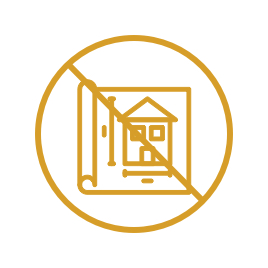 We don't follow a blueprint.
We work closely with you to develop a customized plan designed to protect and grow your wealth in line with your personal values and goals. We provide personalized, one-on-one attention, backed by a robust team and access to a range of resources and experience to help you achieve your financial goals.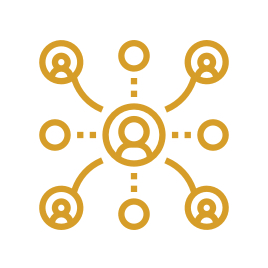 We're part of your team.
Your finances affect every aspect of your life. We look beyond our relationship with you to consider a wider perspective, proactively engaging with your team of trusted advisors – lawyers, accountants, and more – to enhance our strategies and strengthen our plans for your unique situation.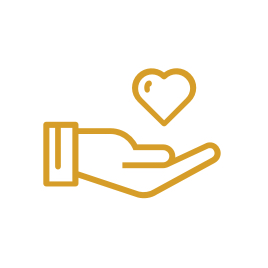 We care about your success.
Our team is an integral part of your success. Our highly educated professionals possess key licenses that speak to their ability to provide guidance, and they are continually learning about new strategies and resources to share with you.
We have intentionally built a firm that maintains flexibility, hires carefully, and values relationships. That's why many of our clients choose to work with us over the long term, and often over multiple generations. Learn more about our services and how we can help improve your wealth and well-being.
We are licensed in the following states. We are sorry if we are unable to offer you our services at this time.
Securities: Alabama, Alaska, Arizona, Arkansas, California, Colorado, Connecticut, Delaware, District of Columbia, Florida, Georgia, Hawaii, Idaho, Illinois, Indiana, Iowa, Kansas, Kentucky, Louisiana, Maine, Maryland, Massachusetts, Michigan, Minnesota, Missouri, Montana, Nebraska, Nevada, New Hampshire, New Jersey, New Mexico, New York, North Carolina, North Dakota, Ohio, Oklahoma, Oregon, Pennsylvania, Rhode Island, South Carolina, Tennessee, Texas, Utah, Virginia, Washington, West Virginia, Wisconsin, and Puerto Rico.
Insurance: Arizona, California, Colorado, District of Columbia, Delaware, Florida, Georgia, Illinois (IL), Indiana (IN), Iowa, Kentucky, Maine, Maryland, Massachusetts, New Jersey, New Mexico, New York, North Carolina, North Dakota, Ohio, Pennsylvania, South Carolina, Tennessee, Texas, Virginia, West Virginia, and Wisconsin.


Heritage Financial Consultants
307 International Circle
Suite 390
Hunt Valley, MD 21030
P: 410-785-0033  F: 410-785-0044
Unless otherwise identified, Associates on this website are registered representatives of Lincoln Financial Advisors Corp. Securities and investment advisory services offered through Lincoln Financial Advisors Corp., a broker/dealer and a registered investment advisor. Member SIPC. Insurance offered through Lincoln affiliates and other fine companies and state variations thereof. Lincoln Financial Group is the marketing name for Lincoln National Corporation and its affiliates. Firm disclosure information available at www.LFG.com.
*Associated persons of Lincoln Financial Advisors Corp. who hold a JD and/or CPA license do not offer tax or legal advice on behalf of the firm.
Heritage Financial Consultants is not an affiliate of Lincoln Financial Advisors.
Lincoln Financial Advisors and its representatives do not offer tax or legal advice.  Individuals should consult their tax or legal professionals regarding their specific circumstances. 
Not all registered representatives with our firm are able to offer advisory services.
See Lincoln Financial Advisors (LFA's) Form CRS Customer Relationship Summary, available here, for succinct information about the relationships and services LFA offers to retail investors, related fees and costs, specified conflicts of interest, standards of conduct, and disciplinary history, among other things. LFA's Forms ADV, Part 2A, which describe LFA's investment advisory services, Regulation Best Interest Disclosure Document, which describes LFA's broker-dealer services, and other client disclosure documents can be found here.
CRN-2958594-021920
Committed to your success.
© 2020 Heritage Financial Consultants, LLC