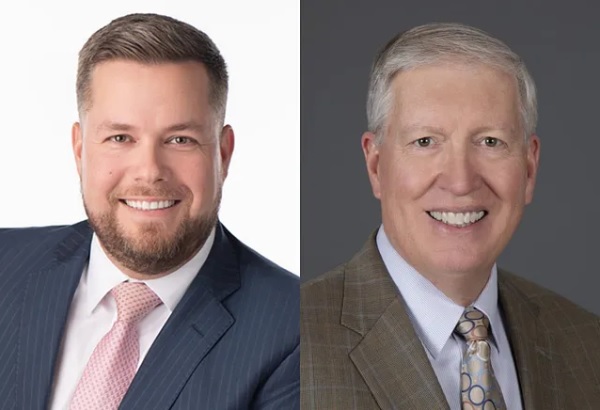 Heritage's Financial Planners Andy Andrews and Chuck Wolfe were interviewed by Authority Magazine for the five lessons learned from their military experience about how to survive and thrive during a time of crisis.
Read below for snippets of Chuck and Andy's answers from their appearance:
Do you think your experience in the military helped prepare you for business or leadership? Can you explain?
AA: Yes, in a few different ways. You have so many experiences in the military. Constant change, relocating every few years, you will work for dozens of different people and work with hundreds of different people. You learn things you want to mimic from great leaders and you learn things you don't want to repeat from poor leaders. Plans can change on a whim and you'll need to be able to adapt. This isn't so much on a massive war-planning level, but maybe you were supposed to go home today and see family you haven't seen for three weeks and now you won't be home for 2 more days. The Army taught me how to roll with the punches. It taught me resiliency. And it taught me the leader I did and didn't want to be.
CW: Absolutely it did. Fundamentally, you quickly come to the realization that you can accomplish nothing of lasting significance on your own. Only when teamed with others, do you achieve even more than you envisioned.
Before a crisis strikes, what should business owners and leaders think about and how should they plan?
AA: I'd quote Walt Disney. "When your values are clear, your decisions are easy". Succeeding in a crisis comes long before the crisis begins. You want to know what you and your team stand for before times get tough. You want your team to be prepared for tough times before they arrive. If you value human capital and love your people, you'll know what options are on the table and what options are off limits when tough financial times come and the decision for layoffs are presented. If you've properly trained your team, instilled confidence in them, and earned their trust, you'll increase your likelihood of not only surviving the crisis, but coming out the other end stronger.
CW: Crisis will strike, so of first importance is the character make-up of your team. Secondly, it is important each team member be intimately familiar with the role of each and every other team member. This also fosters appreciation for your teammates' contributions. And finally, ensure defined and documented processes the team is following and know the characteristics of the various resources required, because the particular resource you need may not always be available.
To read about the five lessons learned from their military experience about surviving and thriving during a crisis, click here.