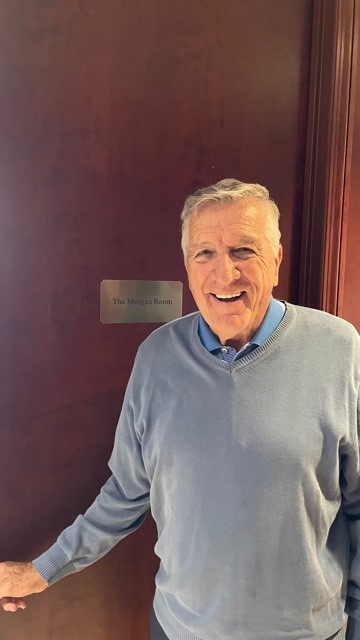 On October 7th, 2022, we celebrated founding partner Jim Morgan. This celebration was held at Baltimore Country Club and attended by family, friends, and coworkers from over the years. Jim was honored for his impact at Lincoln Financial Advisors and surrounding Baltimore community.
James G. Morgan Jr. (Jim) is a Founding Partner of Heritage Financial Consultants. He has been involved in the insurance and financial services industry since 1960. Jim joined Lincoln National Life Insurance Company in 1969. He was named President of its Baltimore agency in 1978 and became CEO in 1983. Under his leadership, the agency was the largest life insurance agency in Maryland and one of the largest in the United States. In April 1997, Jim retired as CEO of Lincoln National Life's Baltimore office.
Jim, a native Baltimorean, and his wife devote much of their time to speaking around the country on training and educating children with learning disabilities. In 1993, Jim and his wife set up the Morgan Family Foundation, primarily for making charitable contributions to a wide range of organizations. They currently reside in Lutherville, MD, and have four children and ten grandchildren.
Jim established a program for dyslexic students at Bishop Walsh High School and launched the LaSalle program at Calvert Hall. In addition, Jim was very involved in the National Football Foundation Hall of Fame and Eastern Collegiate Association of Football Officials. Jim also helped start Odyssey, Highlands, and Summit schools.
Jim has made an incredible impact not only on Heritage but the entire community of which he was apart. Heritage wishes Jim and his family the best, we thank you for all you have done for us.
CRN-5406443-011123