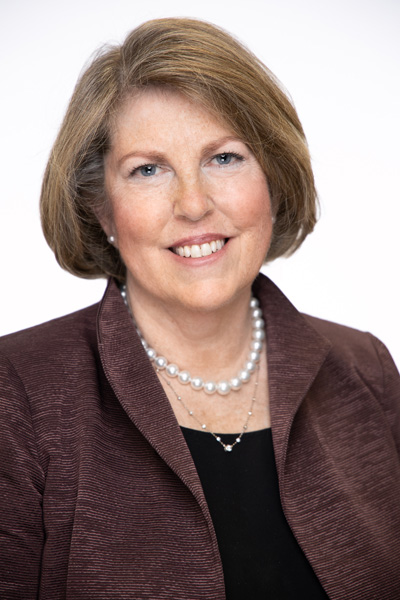 Kathy Armstrong Interview
How long have you been with Heritage Financial?
I began my financial planning practice at Heritage Financial 18 years ago. It seems like yesterday that I made that important decision to open my own practice. It was a great move and I've never looked back!
What attracted you to Heritage/what led you to Heritage?
There are many ways to pursue a career in the financial services industry. After completing my CFP (Certified Financial Planner) certification, I recognized the importance of holistic financial planning. It was common to see financial firms focus on assets under management. When I interviewed at various financial firms and asked to see an example of their financial plans, I was handed an investment portfolio. When asked that same question at Heritage Financial, I was shown a comprehensive 75 page document that included investments, financial independence, risk management, estate planning, education planning, and business planning. It was apparent to me that Heritage Financial focused on the big picture, and that holistic approach was important to me.
What's the most rewarding aspect of your job/financial services industry?
Without question, helping my clients achieve financial success is the most rewarding aspect of my job. Every person's financial situation is different, and each of their goals is unique to them. My job is to thoroughly understand what is important to them, and what they hope to achieve throughout their lives. From there, I create a roadmap of how to get them to that point. Building a trusting relationship between my team and our clients is critical.
What would you say your favorite part about working with Heritage would be?
My favorite part about working with Heritage is the people within our doors. Of course, at the top of my list is my Rock Star Team – Elizabeth Paal Goss and Melissa Barreca – who do an exceptional job creating value and confidence for our clients.
Our larger Heritage family, headquartered in Hunt Valley, MD, is comprised of many individual personalities. We are fortunate to have a mutual admiration and respect for each of our peers, and work hard to help each other achieve success, sharing our own personal expertise when appropriate. We also enjoy a tremendous respect outside of our office from countless other financial institutions, centers of influence, and clients. Additionally, Heritage Financial provides professional resources to its advisors that rival any other financial planning firm that I am familiar with, enabling us to create the most current and comprehensive financial plans for our clients.
What does "Work hard. Play hard. Make a difference." mean to you?
This iconic phrase, prominently displayed on the walls of our office, describes the culture at Heritage Financial. We expect no less than this from each person engaged at Heritage. How do we implement it?
Heritage Financial is unique. Although we have seen tremendous growth in the 20+ years since its inception, we still operate as a family. We make it a priority to do fun things together to keep our Heritage family strong. Some people call this team-building. In our case, most of our "team-building" activities are also designed to help those less fortunate in our community. Examples would be picking potatoes together at First Fruits Farm for the homeless in Baltimore, walking in the Red Shoe Shuffle to raise money for the Ronald McDonald House, creating a magnificent Christmas tree at Festival of Trees to benefit the Kennedy Kreiger Institute, participating in the Dragon Boat Races to benefit Catholic Charities, delivering over 7,000 PB&J sandwiches to the Manna House in Baltimore, and more!
What would you say differentiates Heritage from other firms?
"Work Hard, Play Hard, Make a Difference" says it all.
How have you adjusted to teleworking?
Technology has been our friend during the pandemic. I will start by emphasizing the importance of data privacy and security for each of our clients. Armed with secure laptops, printers, scanners and monitors (and a pile of FedEx envelopes), each member of my team has the capacity to work remotely, having full access to client notes, files, and accounts. We have conducted most of our meetings via Zoom, where we can share a secure screen with clients to discuss progress towards achieving their financial goals. In some cases, we have discovered a new way to meet with clients that is much more convenient for them, even after the pandemic.
Lessons (professional or private) from the impact of COVID?
I'm sure we all have learned some lessons from COVID. For me, I've learned to take time to really appreciate the things that are most important. I quickly realized that I had been spending way too much energy on insignificant things (pre-COVID). My husband and I have had fun doing very simple things. For example, when the pandemic was at its worst and there were no vaccinations, we would spend Saturdays driving through the Maryland countryside visiting farmers who were selling produce, beef, chicken, cheese, flowers, etc. This gave us an activity to look forward to, at the same time helping the farmers who were struggling with selling their crops.
Our children built gardens in their yards to grow amazing fruits and vegetables! Not only was it productive, but it was a great learning experience for their families to grow the food they were cooking for dinner.
We also took advantage of Zoom to connect with family and friends who lived in other parts of the country.
Who is the most influential person in your life?
My mother will always be the most influential person in my life. She had confidence in any and every thing that I ever attempted.
What motivates you every day?
I'm motivated by my family, friends, and clients to work hard, play hard, and make a difference in the lives I touch.
How do you get yourself out of work slumps or ruts?
During this pandemic, it's common to hear people finding themselves in a slump. For me, I like taking a walk with my husband and our two dogs, Molly and Sophie. Being in the fresh air helps to clear my head and reminds me of what we have to be thankful for. I'm refreshed and ready to continue with the day.
What do you wish your younger self knew about your current role?
Wow, I really had no expectation when I was younger of what I would accomplish in my lifetime. I would say to my younger self to always pursue what makes me happy, not what others expect of me. (My mother taught me that). Work hard and smart, stay focused, don't talk about others, do the right thing, and you will be successful.
What's something about your industry that has surprised you lately?
I was surprised at how resilient the market and economy has been during the pandemic. And I was impressed at the quick pivot to technology options for working remotely.
How do you balance life and work?
Does anyone really have this formula? For most of us, there are not enough hours to accomplish everything that we think needs to get done. So that means prioritizing. Professionally, my team at Heritage has been extremely helpful in this regard. Every week, each of us prioritizes things that must be completed that week and we hold each other accountable. Personally, my priority stands firmly with my family.
What's something you want us to know no one else does?
Prior to opening my financial planning practice at Heritage Financial, I was a college professor. For over 25 years, I was on the faculties of Johns Hopkins University, Towson University, and Notre Dame University, among others.
I began my finance career at First National Bank of Maryland and continued later at Mercantile Safe-Deposit and Trust (now PNC).
CRN-4045110-122821