< BACK TO ALL PLANNERS & STAFF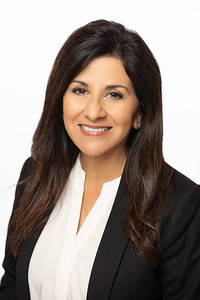 A financial professional for over 25 years, Regina specializes in Financial Planning for successful business owners and their families. Areas of particular expertise include all facets of business succession planning and coordinated estate/legacy planning. With her enthusiasm, dedication, and extensive knowledge, she helps her clients create a financial roadmap distinctive to their unique needs, by putting "their lives" into their financial plan.
Soon after joining Lincoln Financial Advisors, and Mosaic Wealth Consulting, Regina became one of sixty-five financial planners in the country invited to join Sagemark Consulting Private Wealth Services1 (an elite group within Lincoln Financial Advisors). Soon thereafter, she then became one of nine Advanced Select Members of the group, demonstrating advanced skills in financial planning for clients in the very high net worth category. As a Business Intelligence Institute®2 (BII) Specialist and member of the BII Leadership Team, she helps bring creative design ideas to her clients in all areas of business owner planning.
Recently, with a strong desire to bring even deeper resources to her clients and to serve Southwest Florida families, Regina and her team joined Heritage Financial Consultants, LLC. As a partner of Heritage, and with devotion to her clients, Regina will play a key role in the ever-evolving financial planning strategies not only for business owners, but also high net worth families.
Regina holds a bachelor's degree from Duquesne University, and is a "student of the business," and has earned the "CERTIFIED FINANCIAL PLANNERTM" Practitioner (CFP®) certification, as well as the CRPC®, Certified Retirement Planning Counselor designation. Specializing in Business Succession, Regina also holds the CBEC™ designation through Pinnacle Equity Solutions.
A Five Star Wealth Manager (2015-2020)3, and Sapphire (2016-2020) and Ruby (2014, 2015) Award4 recipient through Women in Financial Services, Regina continues to pay it forward, mentoring, coaching, and presenting at many venues for those in financial services. In addition, Regina serves as a board member, and is currently Chair-Elect for The Resource Group5 within Lincoln Financial Advisors, representing the top advisors across the country.
Regina gives back to her community by being an active member of Rotary, and by serving on the Board of Directors for Greensburg Community Development Corporation and the Westmoreland Symphony Orchestra as Treasurer. In addition, Regina volunteers, supports, and serves on committees for many organizations, most recently participating in a "Giving Circle" through the Community Foundation of Westmoreland County – helping fund solutions to help solve specific community crises. Regina also gives back to the community-at-large with financial education workshops.
Regina, and her husband, Darren, enjoy traveling, playing golf and tennis, and spending time with their family.
CRN-3398810-011121
Certifications
Chartered Retirement Planning Counselor (CRPC®)
Certified Business Exit Consultant (CBEC®)
Certified Financial Planner (CFP®)
Education
B.S., Duquesne University
Awards
Sagemark Consulting Private Wealth Services is an internal Lincoln Financial Advisors organization of top planners.
Business Intelligence Institute is a Lincoln Financial Advisors initiative focusing on business succession strategies.
The Five Star Wealth Manager Award is independently produced by Five Star Professional (FSP) and is based on data from financial advisors, regulatory disclosures, and FSP research. Neither the advisors nor their parent firm pay a fee to FSP for the nomination or receipt of the award. A fee of $220 was paid for the right to reprint the newspaper advertising page. The award was independently granted and membership in an organization was not required. Working with a Five Star Wealth Manager is no guarantee of investment success.
WIFS Circle of Excellence is a voluntary recognition program for members who achieve significant income levels in the insurance and financial services industry. This prestigious recognition is based on annual production for the previous year. This year, 178 members submitted qualification for this distinction with reported combined income of $53.1 million. Heritage nor its advisors or their parent firm have paid any fee to the WIFS Circle of Excellence for the nomination, promotion, or receipt of this award. This award was independently granted and a membership in an organization was not required.
The Resource Group (TRG) is an invitation-only nationwide network of the top 200 planners within LFN's independent broker-dealer Lincoln Financial Advisors (LFA). The goal of TRG is to collaborate and share intellectual capital – including financial planning expertise, resources, networking opportunities, and practice management strategies – to help drive practice development among advisors and provide industry-leading service to clients.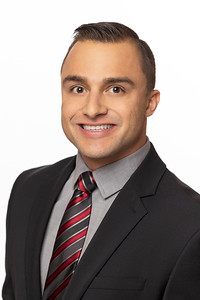 Julian Grubbs
Financial Planner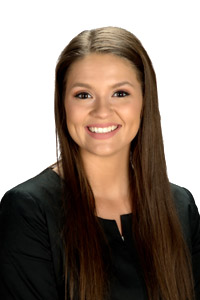 Sierra Morningstar
Client Relationship Manager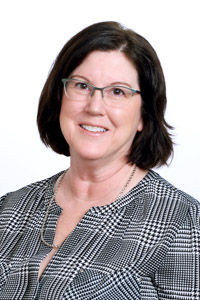 Dana Johnston
Practice Operations Assistant
1. Sagemark Consulting Private Wealth Services is an internal Lincoln Financial Advisors organization of top planners.
2. Business Intelligence Institute is a Lincoln Financial Advisors initiative focusing on business succession strategies.