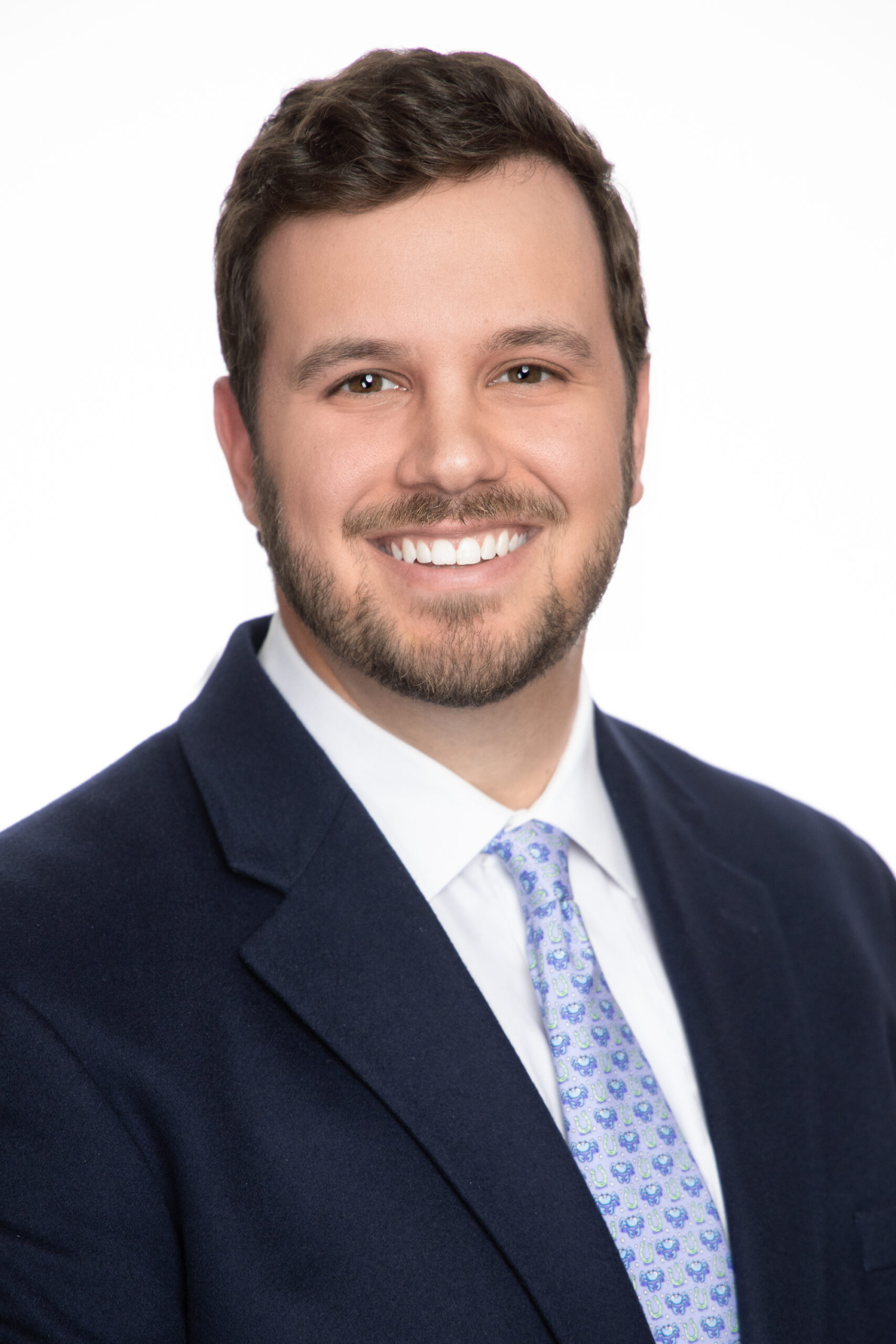 How long have you been with Heritage Financial Consultants?
I started working at Heritage as an intern for Rob Ellrich, a Financial Planner. After working 6-8 months in my internship, I was hired full-time and I have been with Heritage for over seven years.
What attracted you to Heritage/what led you to Heritage?
During my time at Towson University, I was a member of the Investment Group, a student organization. The portfolio manager of the group was an intern at Heritage. He was super sharp and spoke highly of the company. He put me in touch with Rob, and I secured an internship on his team. I learned a lot as an intern, and when offered a full-time position after graduating, I immediately accepted the offer.
What's the most rewarding aspect of your job/financial service industry?
The most rewarding part of my job is to help people achieve their financial goals. Our clients share their personal goals with our team, and we outline a plan to achieve success. We work with them throughout the entire process. Knowing that I was able to help our clients to reach their goals is very rewarding.
What would you say your favorite part about working with Heritage would be?
The people would have to be my favorite part. My boss, Rob, and I have a great relationship. I see him more than I see any other person day-to-day. Everybody else in the office is amazing too. They are all very supportive and will help whenever they can.
What does "Work Hard. Play Hard. Make a Difference." Mean to you?
It means to me that while at the office, we are working hard and always trying to do what is best for the client. Playing hard means having fun with the people you work with and friends out of the office. Making a difference means being able to help clients reach their financial goals while building a relationship with them.
Who is the most influential person in your life?
My father is the most influential person in my life. He is almost 60 years old and is still working over forty hours a week. My dad was a coach for many of my sports teams growing up and has always been very involved. He taught me that you can have a strong work ethic, while still putting your family first.
What motivates you every day?
My family motivates me every day. Everything I do is to ensure I, my family, and my future family are in a good position. That is what pushes me to do the best I can.
How do you balance life and work?
It is hard, but I would say that you have to make it a priority just to put the work away. Rob does this very well. There is a time to grind it out when you are in the office or set a couple of hours during the weekend to focus on work, so I can go and do fun activities.
What is your favorite memory at Heritage?
During the summer of 2014, Heritage participated in the Dragon Boat races to support Catholic Charities of Baltimore. Once a week for three months, our team would meet to practice paddling our boat in the Inner Harbor. Then, at the end of the summer, there was an event between other financial firms where we all raced these boats. It was so much fun, and everyone was involved.
What is your favorite thing to do in the Baltimore Area?
Just be outside, hiking around the Loch Raven Reservoir or Gunpowder Falls State Park. I also enjoy golfing and being by the water, which Baltimore has all of this plus more.
A typical weekend for you outside of the office?
A typical Friday night would be a happy hour, dinner and drinks with friends or my girlfriend. In summer and fall, my weekends would ideally include golf on Saturday. During football season, you would find me at a bar watching the game with friends on Sundays.
CRN-4752390-051922
307 International Circle Suite 390 Hunt Valley, MD 21030