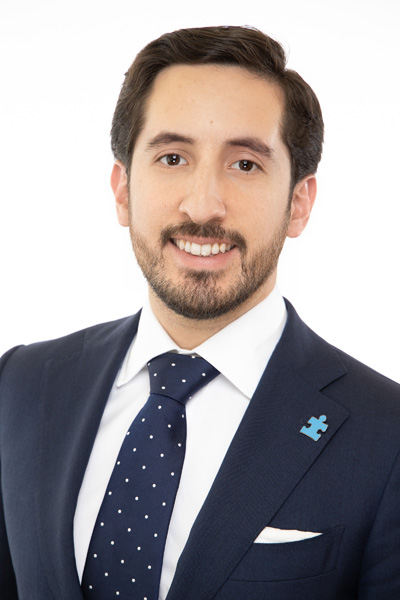 Alejandro Jerez Interview
How long have you been with Heritage Financial?
I have been with Heritage as an advisor since 2018. Before joining the Heritage team, I was part of the Lincoln Financial Advisor development track, which is a program for college graduates to learn the ropes of the advisory business. This program offered the opportunity to learn in the home office one year and then furthering my experience, working with Brian Gracie at Heritage in 2013 and 2014. I had always wanted to open my own practice and get back to my hometown of Miami, which I was able to do in 2014. On a trip back to Baltimore for a Lincoln retirement party, I was able to connect with Brian and discussed me joining the team again, which eventually led me to open our Miami office in 2018.
What attracted you to Heritage / what led you to Heritage?
During the first year in my development program, Lincoln offered us a few different options to further our career – joining a select few offices for building your business, joining another advisor, or even starting up our own office. Baltimore happened to be the number one office as a group. After meeting with the advisors and staff, I truly believed that this office would provide the best development for my career.
What's the most rewarding aspect of your job/financial services industry?
I've found that the balance offered has been extremely rewarding because you can set your own hours and work with great clients. At the end of the day, you get to make a huge impact on the lives of the clients by setting and tracking their goals. We reassure them that with the right strategy and planning, we can guide them in the right direction or steer them back on track and reach the goals they want to attain. It is a very fulfilling industry.
What would you say your favorite part about working with Heritage would be?
My favorite part of working at Heritage is the culture being fostered. Related to that culture is the collaborative environment we surround ourselves in. I've seen that every advisor is successful and goal-oriented, but also very accessible to the clients. They are always willing to share their knowledge, best practices and other resources with you. All the advisors and staff have a common goal of doing the right thing for their clients and extending that collaborative vibe with each other. 
What does "Work hard. Play hard. Make a difference" mean to you?
I think it's the perfect Heritage motto. It personifies what we stand for. We're all part of working advisors, we like to put our clients in the best position to succeed, but at the same time we don't stress over small things and focus on the big picture. As far as making a difference, I truly feel like our group does just that. Most of our advisors give back to charitable organizations of their choosing. 
What would you say differentiates Heritage from other firms?
As I previously mentioned, I think a lot of it has to do with the culture that is in place. Every advisor at Heritage is successful and they each have their own special aspect in the financial world to focus on. The collaboration between advisors and staff not only helps everyone grow individually, but the practice grows because of the committed teamwork.
Can you tell us one thing about yourself that might surprise your co-workers/clients?
People see me as a laid back and easy-going person. However, I can be very competitive whether that's in athletics, or in other areas also. I work hard for my clients and organization as a whole, so I feel I can be a perfectionist sometimes. At the end of the day I want my work and my clients to be as successful as possible!
How have you adjusted to teleworking?
With keeping in step with correct guidelines, we remain committed to teleworking with clients. I think we were able to adjust well, though it is not quite the same as in-person meetings with clients. Working with clients over video calls have helped us to go line-by-line over information with them so they can see the documents as we explain.
What are your hobbies outside of the office?
I'm very involved with the Chile-U.S. Chamber of Commerce here in Miami, as I am originally from Chile. Once I graduated from college and returned to Miami and after working for Heritage the first time, I wanted to become involved in two things. One being my Chilean community and the second devoting time to special needs research. My brother has special needs, so the first thing I did was join the Chamber of Commerce. I now proudly serve as the president which helps with networking and further becoming part of the community. From the special needs side, I'm also on the board for a learning center in Miami where my brother attends. Outside of those activities, I am pretty big into sports especially basketball and also spending time with family. Family means everything to me; I have family both here in Miami as well as over in Chile. Spending time with family makes you really appreciate how much they mean to you.
Lessons from the impact of COVID?
The importance of family. I used to be able to see my family members in Chile twice a year, but since COVID started, I have not been able to visit them. You learn to appreciate the times that you did have with family and hopefully will again soon. In just over one year, so many things can change. COVID has made me learn how much family and other important priorities of mine really means to me!
9100 S. Dadeland Blvd, Suite 300 Miami, FL 33156