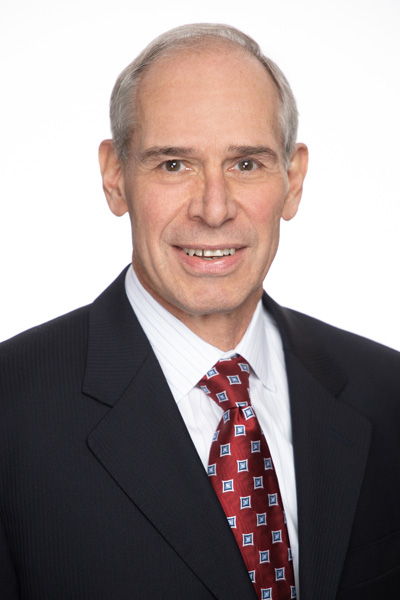 How long have you been with Heritage Financial?
I have been with Heritage for 10 years. The group I was with for 10 years before had joined Heritage, so I have been around for about 20 years now.
What attracted you to Heritage/what led you to Heritage?
When I was part of the smaller firm, we joined Heritage, which then turned into a much larger firm. Even over the course of the past seven years, we have grown quite a bit which is very intriguing. The growth, adding people, and truly getting to know everyone in the firm has been very good. I also really enjoy working with the intern program and watching the growth as they stay with us after graduating.
What's the most rewarding aspect of your job/financial services industry?
I would say building the infrastructure that has allowed us to grow and expand. Every time we add another person or team, it has been rewarding to have them be part of our group. We all work together when a staff member or advisor may need help. 
What would you say your favorite part about working with Heritage would be?
Everyone has been so wonderful to work with at Heritage. I also enjoy the independence I can have while doing my job. 
What do you do outside of the office? (Hobbies)
We have 19 acres in Maryland that keeps me pretty busy. In the past three years, we have added two grandkids which now brings us to a total of four. So now, between my four daughters, four grandkids, and the property, it's a lot going on and keeps me moving! 
What does "Work hard. Play hard. Make a difference" mean to you?
No matter what you do in life, if you work hard you can make a difference. Everyone in the office also plays hard and I just feel like it's a great way to live your life. In the past few years, we have really stepped up as a group to make a difference in the community and to see how much people appreciate it makes an even bigger difference. I think our slogan fits us very well. 
What would you say differentiates Heritage from other firms?
If you think about our motto, everyone in our group works so hard and after seeing the results and impact of a hard day's work, it's very rewarding.
Can you tell us one thing about yourself that might surprise your co-workers/clients?
I am a bee keeper. My daughter and I had started about six to seven years ago. I try to get the grandkids involved as much as possible in the safest way. One of my grandkids also seems to enjoy it and I also appreciate good cars!
How have you adjusted to teleworking?
For the most part I have been in the office. There were a few weeks where we all worked from home. I had adjusted, just maybe not very well at first. Once I learned how to work the technology, it became much easier.
Lessons from the impact of COVID?
I think as people understand the situation and are getting a clearer picture of what's going on, I think people generally want to do what is right. I think folks can adjust to almost anything as we've seen over this past year. We may not like what is going on, but again if we can understand what's going on and why – people really do want to do the right thing!
CRN-3474777-030221
307 International Circle, Suite 390 Hunt Valley, MD 21030