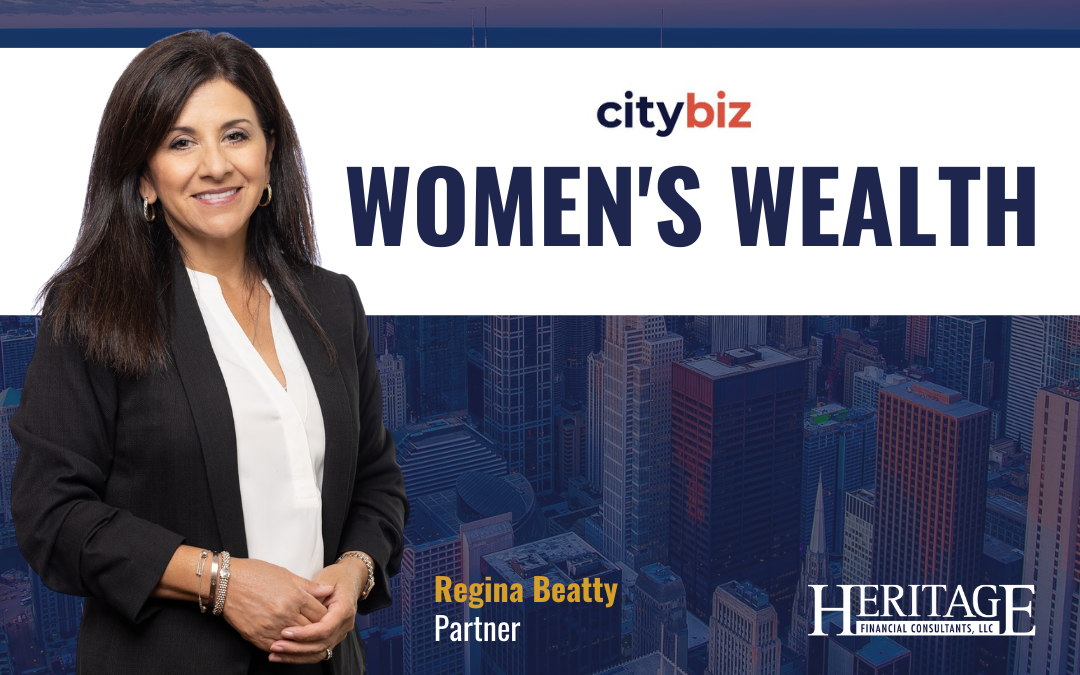 Partner Regina Beatty was recently interviewed by Alex Parker of citybiz, to discuss her 25+ year career in the industry and expertise in wealth management, estate planning, and a focus on women's wealth.
Read below for snippets of Regina's answers from her appearance:
You have spent the last 25 years in financial planning and wealth management. Before that, you were in management in hospitality. How did you make that switch and frankly make it so effectively?
Well, you know flexibility was the motivation. The hospitality industry is a 24-hour industry. With all the skills I had learned in the industry, I was able to use math in my management functions, and I loved working with people. So when someone said you should consider financial services, it was like flexibility. I had children, so I wanted the time to be able to modify my schedule if I needed to, but at the same time, I got to use math, and I really got to help people, so it was just a perfect fit, and I didn't have any adjustment issues I felt like I died and went to heaven.
Your career now, 25 years, and growing as a financial planner. Tell us, please, about that; what does that entail, or do you serve? How do you do this?
In our practice in Pittsburgh, we work with a lot of business owners, and it just turned out that we have a niche and some particular expertise in succession planning. And business succession planning in its purest sense it's retirement and estate planning. So it just became a natural fit that, you know, my business acumen and the people that I was meeting and starting to work with that owned businesses that we've worked really well together, and we were really able to help come up with solutions to help them and their families. So it just became a niche market, and at the end of the day, it's just a perfect fit.
One of the topics you were so passionate about is women's wealth conversations. Today's family dynamic is very different than it was a decade ago. A decade before that, I imagine it continues to evolve. Why is this so important to you?
So often, when we first meet a family, they think they have all their work done, and then when we dig a little bit deeper, we find out that they don't, and there are so many huge coordination gaps that can really provide, you know, chaos when there's a life event, a death, a disability, what have you. So I'm very passionate about empowering women to have a seat at the table, to get involved, and to help families get those difficult questions answered. So often, people become stuck because they don't know how to do things, and you said a little bit about today's traditional families. I don't wanna date myself, but when you think back to 'Leave it to Beaver.' Those things play into today's traditional families, and the financial planning issues get them stuck because they don't know how to have these very, very stressful emotional conversations to empower them to make well-informed decisions, so that's where we come in.
To read the full interview with Regina, click here
CRN-5625785-041423