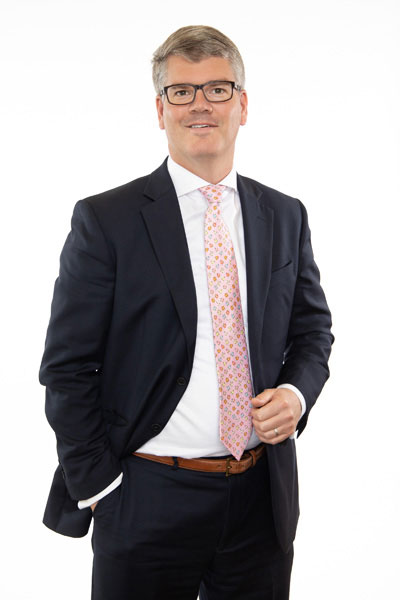 How long have you been with Heritage Financial?
I
 started in 2000 when there was an all-time high in the market, then the market had a three-year crash. 
I was with Heritage for about nine months then went another direction with an office in Chestertown, still with Lincoln. I was doing more group health insurance which led me to having an office in Annapolis. I came back to Heritage in January of 2013.
What attracted you to Heritage/what led you to Heritage?
I was originally scared of joining Heritage because of how big it was and all the producers and planners at Heritage are the best of the best. I was going to come in and be the lowest man on the totem pole by production which was scary. But I finally decided if I wanted to be successful, I needed to get over my fear and join the biggest group in the Lincoln system and be around some of the best people in the industry.
What's the most rewarding aspect of your job/financial services industry?
Through my work, I have been able to help people set goals and succeed. It feels awesome to watch my clients take the steps to reach their goals and help them realize their dreams.
What would you say your favorite part about working with Heritage would be?
There is something special about the people at Heritage. From the partners and planners, to support staff and interns. The group at Heritage is a special group of people and I love being around them.
What do you do outside of the office? (Hobbies)
I'm pretty involved in my kids' lives which dominates most of my free time. From coaching soccer, helping run a basketball team, to assisting our local lacrosse board for our rec council. Every season I am involved in some sport with my kids, which I love. We have a great community where I live with a lot of great people and great kids. I played lacrosse at York College, and remained active on the sports booster board and Capital campaign committee to help raise funds for the school in general, as well as a member of the board of the Franciscan Center, which pre-COVID, it was easier to be there more.
What does "Work hard. Play hard. Make a difference" mean to you?
When I think about the people that are involved at Heritage, every single person is extremely hard working, goal oriented, but not one-sided in their lives. They're also fun people; any social gathering is a blast. I think everyone in our group is also very charitably inclined; they give back.
What would you say differentiates Heritage from other firms?
We have such a wide array of specialties in our group that brings great ideas, various ways of planning for our clients which is unique. We have such high-quality people within our organization, and we get better every single year, which shows in our numbers and with the outcome for our clients. We're not a transactional place for clients, all of our clients are long term relationships – not a number.
Can you tell us one thing about yourself that might surprise your co-workers/clients?
I don't tell a lot of people this, but I have a fear of going broke. I have a fear of being poor. Not that there is anything wrong with that, it's just I struggle with that and it's a mental thing for me. I save a lot of money while living a low lifestyle.
How have you adjusted to teleworking?
There is added stress with working from home and having two kids and a dog in the background. I am starting my day later just because I am home with my two kids and they don't have school in-person, so I am helping them get through the day with that. Slowly I am settling into a work-from-home routine.
Lessons from the impact of COVID?
We're all trying to move way too fast. So, in the spring when COVID hit, I got to see the beauty in being home with my family. Life became simple and it made me realize happiness is reflecting on the good things we have in our lives and we don't need these complicated lives. Simple is good. Appreciate your health and your family.
307 International Circle, Suite 390 Hunt Valley, MD 21030